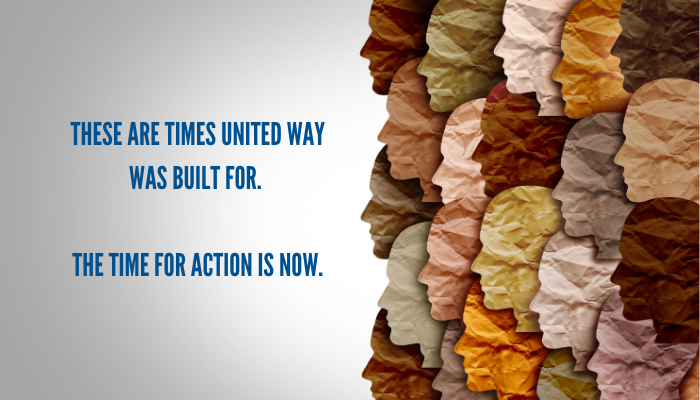 Community Conversations Update
In late 2022, we hosted a series of community conversations. We're pleased to share below the report of our key takeaways and next steps. Overall we learned that people want more opportunities to build community and collaboration so there are others doing equity work. They are concerned that there are fears and lack of understanding, and economic barriers for families that are in the way of achieving those aspirations. They believe we need to focus on spreading these conversations to a wider audience and creating spaces where people can explore and practice issues around diversity, equity, and inclusion.
Check out the full report here
Following the unjust murders of George Floyd, Ahmaud Arbery, Breonna Taylor, and so many other People of Color, our country has been undergoing a long awaited, and much needed, racial reckoning. And Clallam County has not been immune. Historical trauma and ongoing divisions continue to pit groups of people against each other.
As an agency that envisions a community where everyone is fully supported to achieve their full potential, United Way of Clallam County is committed to working collaboratively with our board, partner agencies, and community members to disrupt and dismantle the systemic and institutional barriers to a fully equitable community. This work is happening inside our Community Impact efforts and Diversity, Equity, and Inclusion (DEI) initiatives.
There are people and organizations across the county who are doing very intentional and impactful DEI work. We salute these efforts! However, we have found that much of the work is siloed within individual organizations. We aspire to reach more broadly, going beyond individual organizations to create meaningful community impact. From our housing shortage and workforce crisis to our childcare needs and families living in poverty, we intend to shine the light on how systemic racism has impacted, and continues to impact, Black, Indigenous, and People of Color (For more about the BIPOC movement, please check out https://www.thebipocproject.org/). In community, we will uproot and transform those systems to build greater inclusion and equity through which we all thrive.
We believe when we say "everyone", we truly mean everyone. When people aren't even starting at the same starting line or running the same path, not everyone is able to thrive, grow, or feel supported.
Our vision of Community Impact success is a world where race, gender, class, or health don't predict a person's success (or not) in life. Because Together, WE CAN live in a community where everyone thrives.
Click here to learn more about our Case for Change and continue reading below to learn more about our DEI initiatives.
Diversity, Equity, and Inclusion
United Way of Clallam County is leaning into our role as a community leader and seeking ways to build equity and impact throughout the nonprofit sector and into the larger community of Clallam County. Our Community Impact work partners with and supports Clallam County's human service agencies to address and solve critical community needs, including:
Access to safe & affordable housing,

Support for strong and secure families living in safe, nurturing environments,

Access to lifelong learning to ensure a strong workforce, and

Advance efforts to create more equitable outcomes for our priority populations.
United Way of Clallam County prioritizes impacting ALICE families (Asset Limited, Income Constrained, Employed), and organizations that serve the following communities:
American Indian or Alaska Native [AI/AN], Asian, Black, or African American [Black], Hispanic or Latino, multiracial, and Native Hawaiian or Other Pacific Islander [NH/PI],

Under-represented and/or underserved populations including, but not limited to people living with physical and cognitive disabilities and LGBTQ+ people, and

Remote areas of Clallam County.
Our vision for equity will lead us through a journey that is both inward facing and outward focused and is broken into three initiatives – Building an Anti-Racist Organization, Equity in Grantmaking, and Community Convenings.

BUILDING AN ANTI-RACIST ORGANIZATION
With a commitment to "walking the walk" the board and staff of United Way of Clallam County will do the work to uncover and dismantle white dominant culture inside our policies, procedures, and practices.
As a community leader in Clallam County, United Way of Clallam County can serve as a coach and mentor to other nonprofits and human service agencies as they begin/continue their anti-racist journeys. To that end, this initiative will provide highly personalized recommendations and hands-on support to partners upon request. This program is currently in development. Partner support will be available starting April 2023.

EQUITY IN GRANTMAKING
Through our grantmaking process, systemic barriers to equitable grantmaking will be eliminated and communities that have traditionally been excluded from philanthropy will be centered. As a demonstration of our commitment to DEI, we believe in and practice a trust-based philanthropy model. Equity in Grantmaking will begin with our upcoming 2022 grant cycle.

COMMUNITY CONVENINGS
We recognize structural racism and other forms of systemic oppression have contributed to persistent disparities which we seek to dismantle. We work with residents and public and private partners to co-create solutions that ensure everyone has the resources, support, opportunities, and networks they need to thrive. We are currently planning this program and anticipate launching these offerings in April 2023.